Our Mission:

To tackle the throw away culture. We are encouraged
to buy more rather than look after & mend the items we have spent our
hard-earned cash on. Our mission is to help you maintain, repair & reuse.

Coco Loco is an environmentally conscious, UK-based company providing the best
quality products, to help you care for & increase the lifespan of your
wetsuit and other kit.

MAINTAIN – REPAIR – REUSE
Eco Wetsuit Shampoo Cleaner & Deodorisers
Some wetsuit brands & retailers like you to think that you need to buy a new wetsuit every year & for each season! why? they will say it is for performance.

Luckily this is untrue. With caring, cleaning & repairing your wetsuit, the life of your wetsuit can be extended for years. Which will save you money & prevent more nasty non-biodegradable waste going to landfill.
Repair - Reinforce - Prevent
All in one iron-on wetsuit repair patch. Super strong permanent repair large or small in seconds.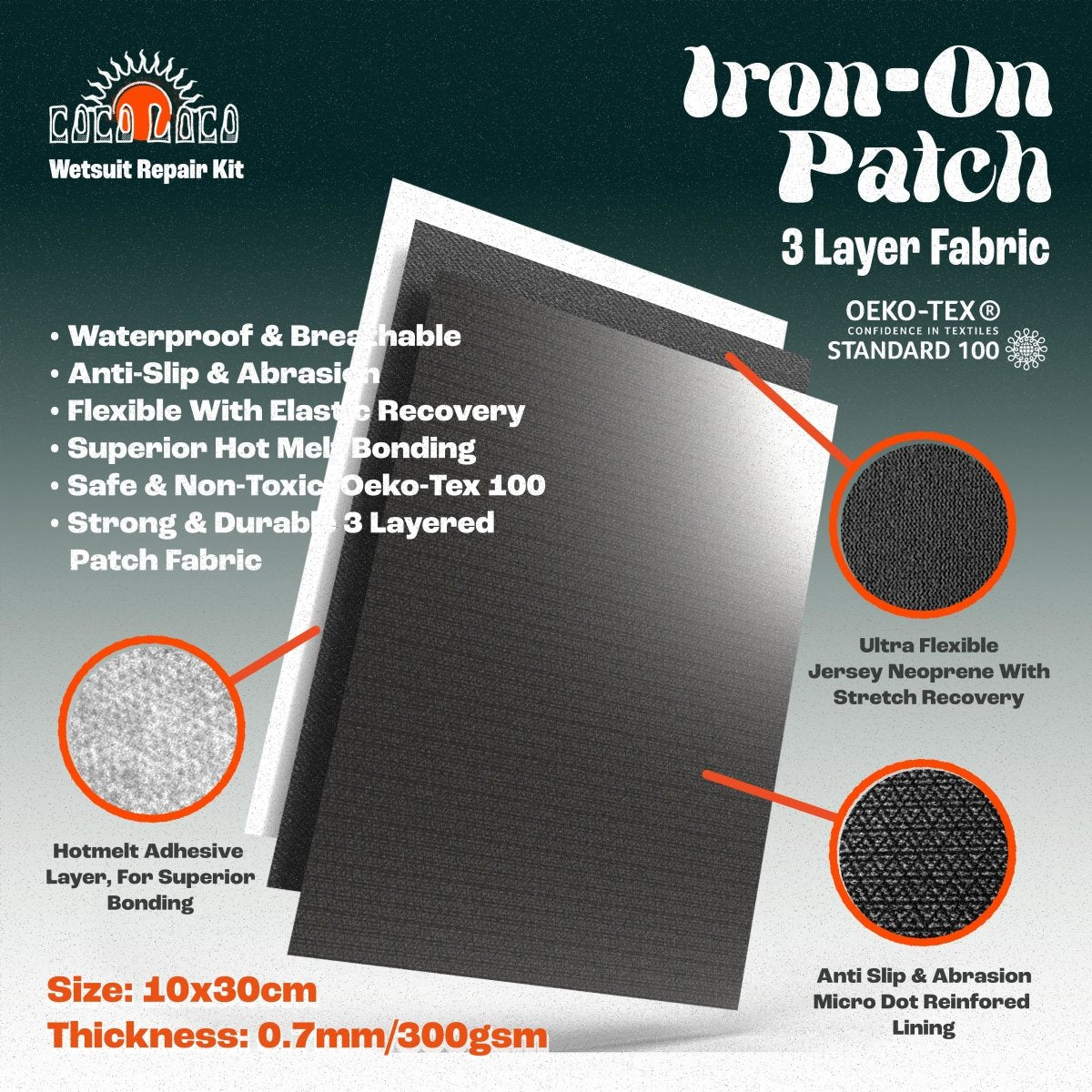 Regular price
Sale price
£11.99
Unit price
per
Most wetsuits & cold-water kit are made from neoprene. This is a man-made synthetic rubber produced from petroleum, which is not bio-degradable like most natural fabrics. This means when you are finished with your wetsuit it will be sticking around for years to come usually in landfill.

Neoprene fabric is very hard & expensive to recycle, which means pretty much every wetsuit either ends up in landfill or is incinerated - which is terrible for the environment & CO2 emissions. It is estimated that there are around 8380 tonnes (maybe more!) of wetsuit waste every year.
21000+ Happy customers & counting!
Authentic reviews from real customers. Independently verified by judge.me