Share
Regular price
Sale price
£25.99
Unit price
per
Sale
Sold out
5L Of Wetsuit Shampoo To Clean & Deodorise All Neoprene - Wetsuits, Wetsuit Boots, Gloves, Vests, Hoods, Tri Suits, Dry Suits
Increase The Lifespan Of Your Wetsuit & Kit - Helping To Retain Flexibility, Stop Cracking & Tearing
Removes Damaging Salt, Chlorine and Residues From Neoprene, Yulex & Lycra
Powerful Deodoriser - Breaks Down Odour From Your Watersports Kit
Natural Eucalyptus Oil, Which Smells Great - Is An Effective Natural Cleaning Agent
Eco Wetsuit Cleaner Solution - Easy To Use & Safe For You & Your Neoprene Wetsuit & Drysuits
Prevents The Break Down Of Glued Seams, Salt Build Up & Erosion In Zips & Seam Tapes
Biodegradable Wetsuit Cleaner That Helps To Maintain Performance And Function
Designed For All Water Sports - Scuba diving, Paddleboarding, Surfing, Kite surfing, Swimming Etc
Save Money With Economic 5L Of Wetsuit Cleaner Solution – Re-Fill Your Aluminium 250ml Bottle Of Coco Loco Wetsuit Shampoo Or Simply Use As Is
View full details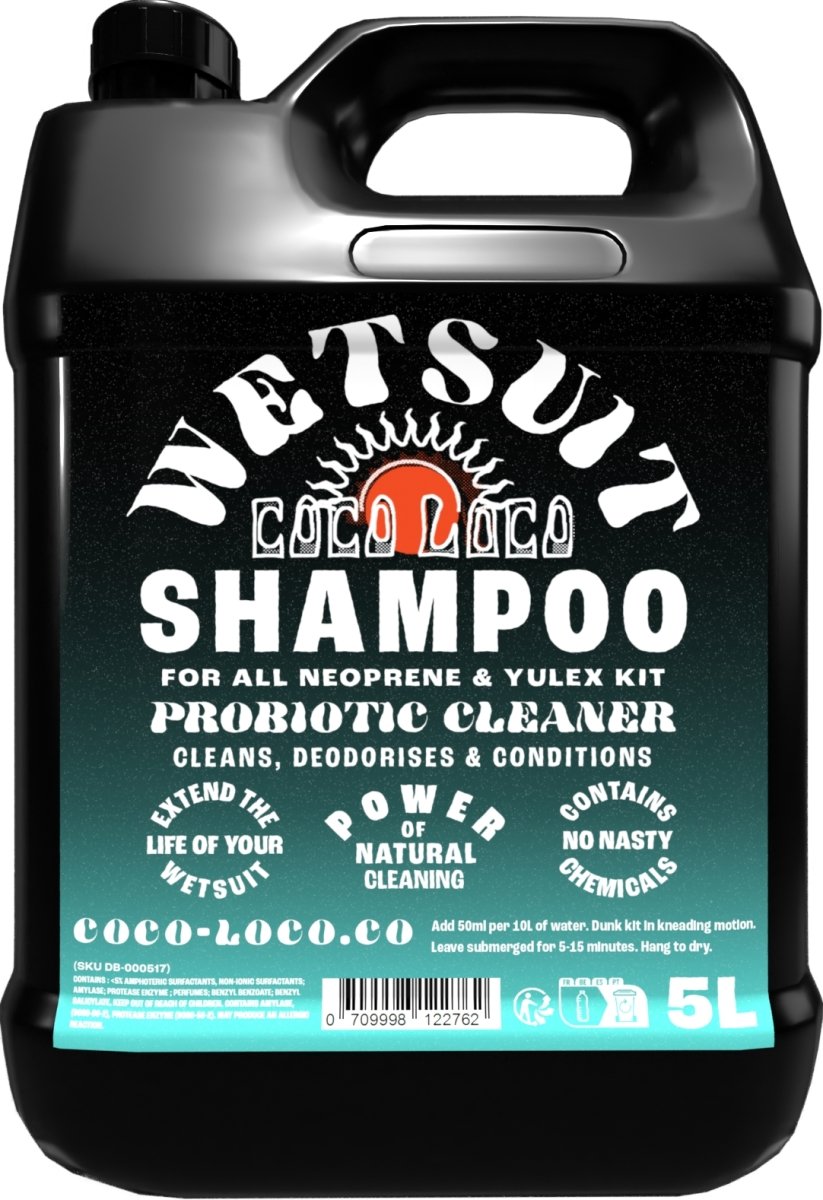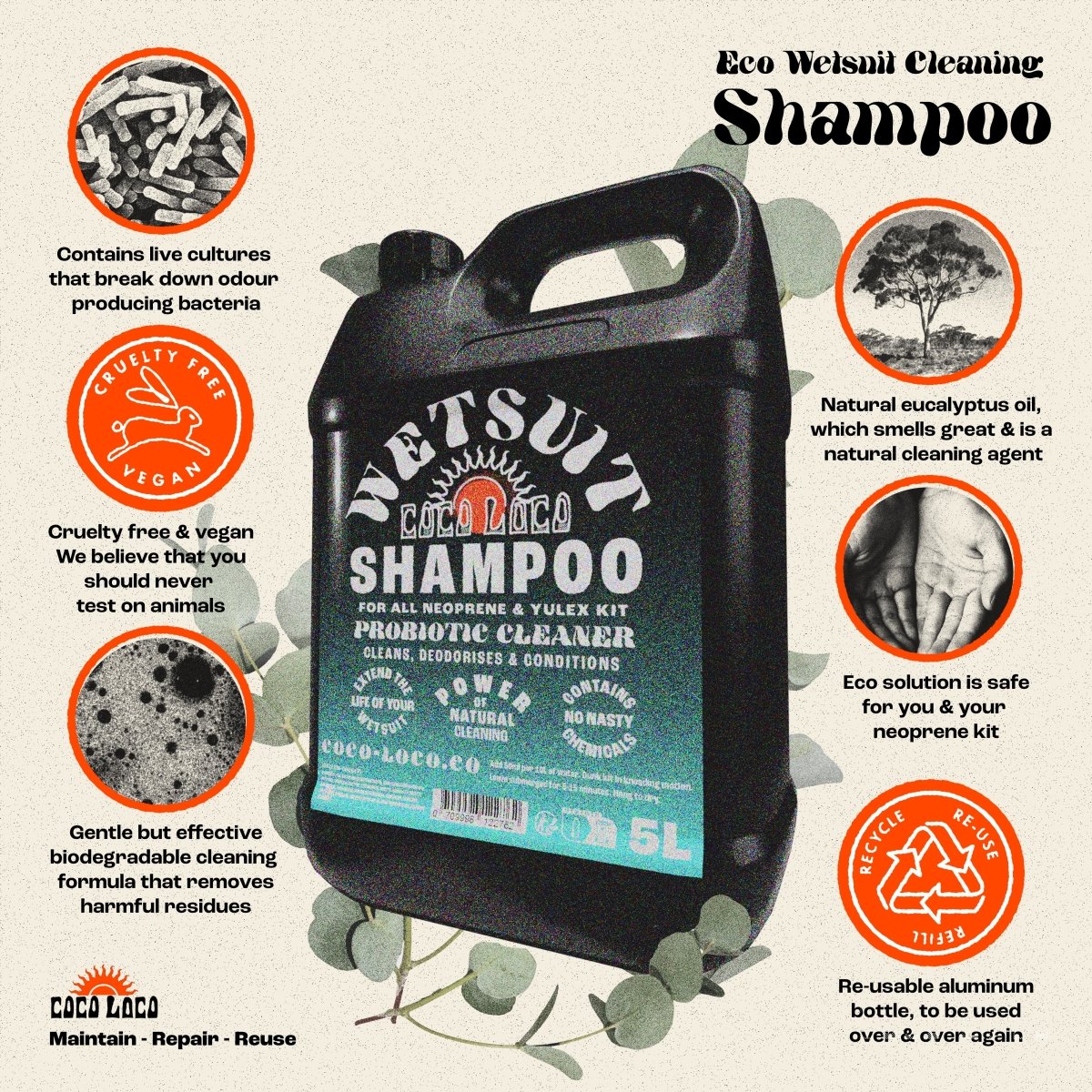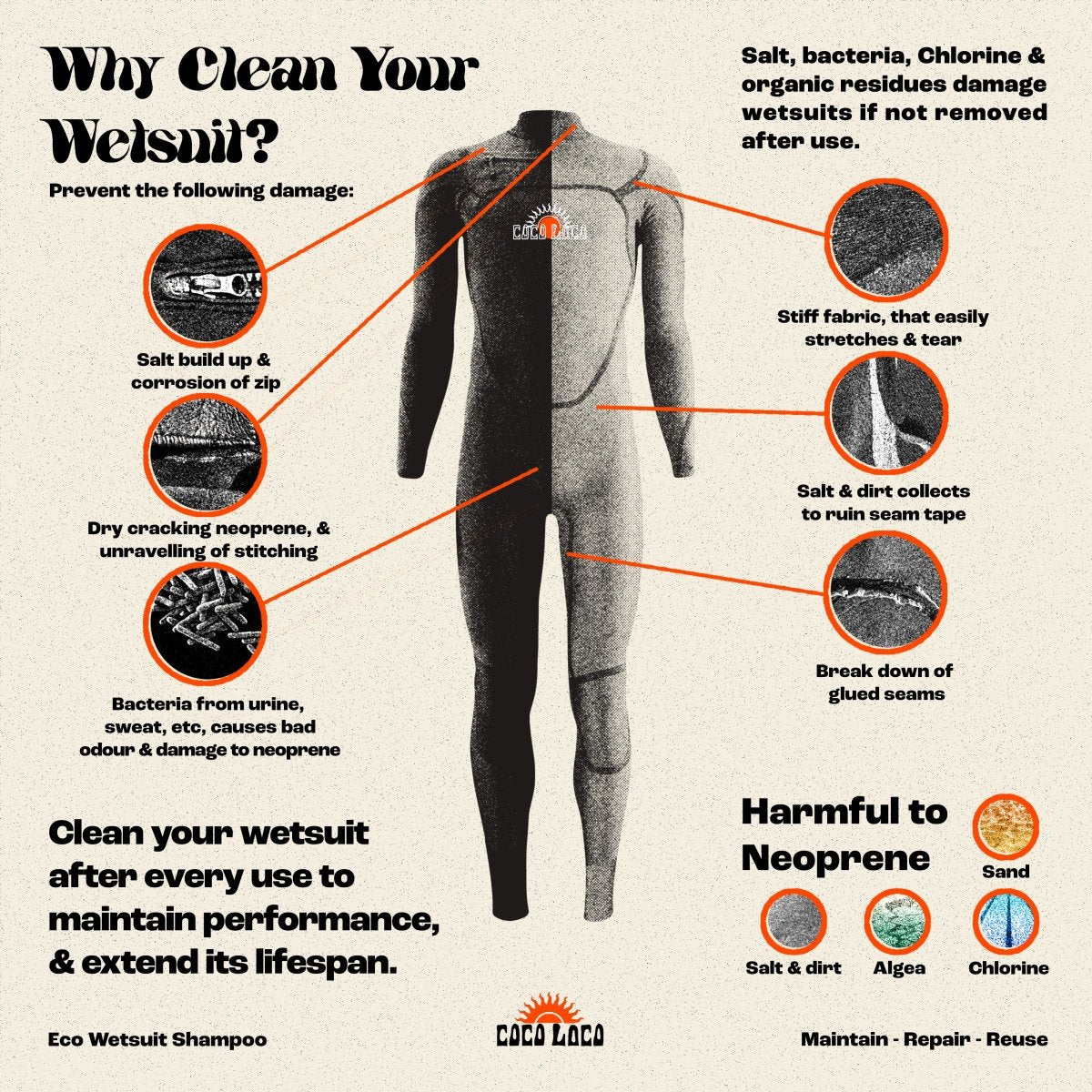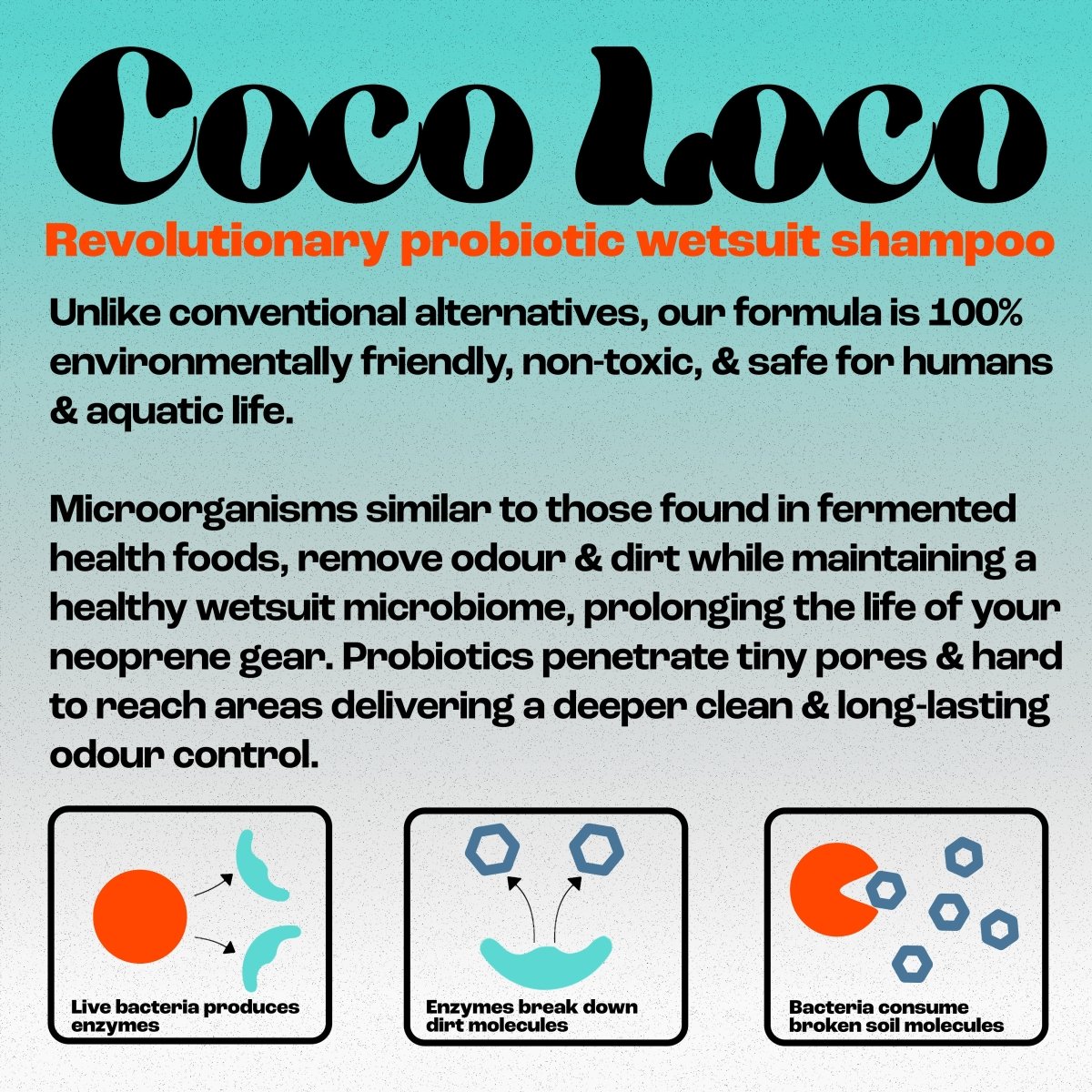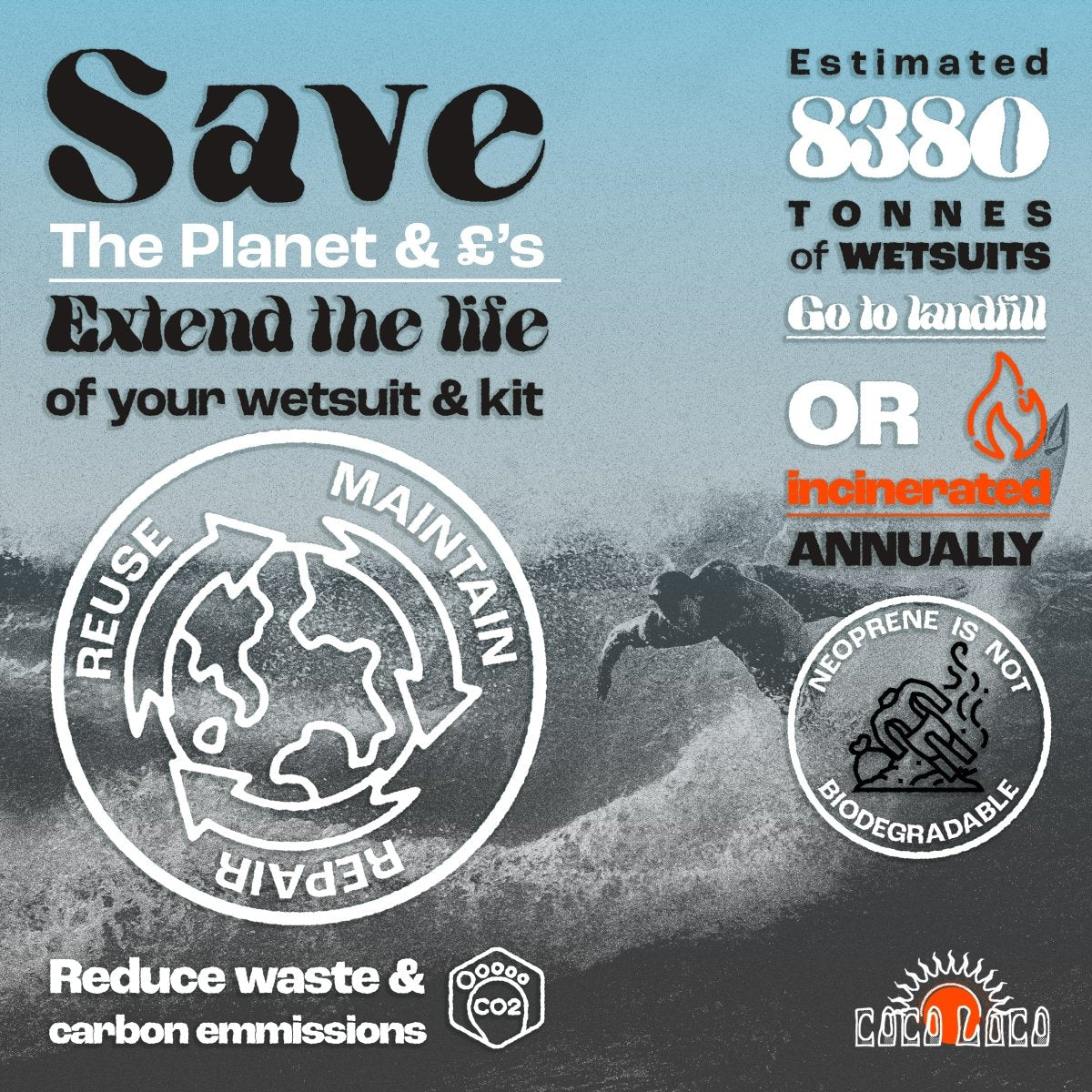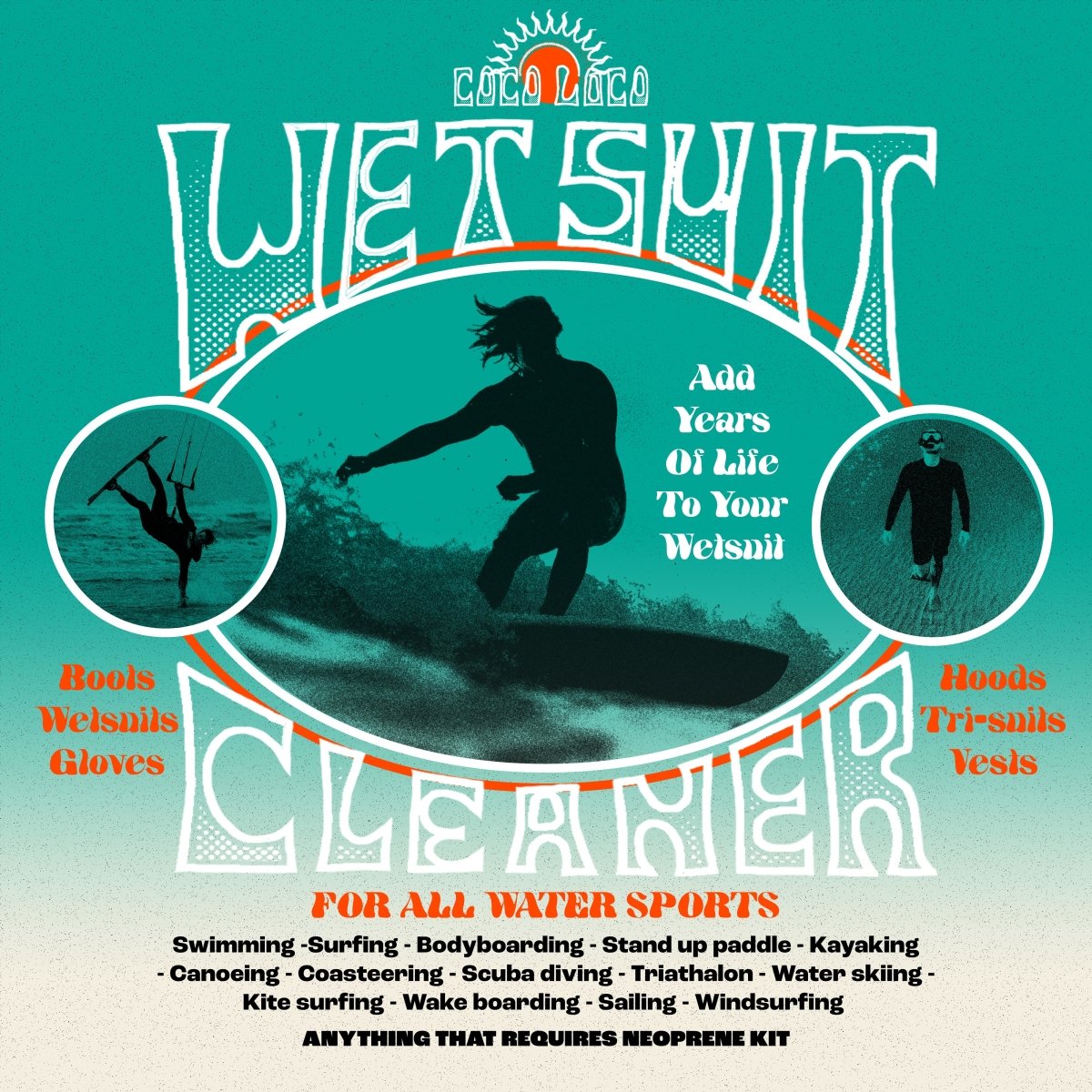 Remove The Stink & Add Years To Your Wetsuit
Description

Coco Loco Eco Wetsuit Shampoo Cleaner & Deodoriser is an easy-to-use safe cleaning solution to help you maintain performance & extend the life of your wetsuit. 

This powerful cleaning shampoo works to remove neoprene damaging residues, such as salt, chlorine and organic particles, that if left would build up and degrade your kit. 

The added organic live cultures work to breakdown odour producing bacteria, deodorising the smelliest booties, wetsuits & kit! We have also added eucalyptus oil for its powerful natural cleaning properties and its neutral pleasant fragrance. 

Our Eco formula is developed to be gentle on you & your wetsuit but effective in in preventing salt build up that corrodes zips, seams, tapes and glue bindings. Helping your wetsuit to be flexible, clean & odour free, whilst preventing cracking & tearing of the fabric. 

Wipeout bad smells, save money & the environment by looking after & adding years of life to your expensive wetsuit kit. 
Instructions

How to clean your wetsuit & wipe out bad smells:

1 •Add a few caps full of solution (50ml) to a bucket, a bath or a container of water*

2 •Submerge your wetsuit, boots, gloves & hood for 5 minutes & give it a slosh around

 

3 •Hang your suit to drip dry

4 •We recommend cleaning your suit after every use, to help increase its lifespan, & maintain a clean & fresh suit.

*Add more solution for dirtier suits or stronger odour problems - or can be applied directly to problem areas.
Great Item, quick delivery, superb bottle
The item arrived quickly, my webtsute smells lovely and is ready for packing away and the fact is comes in a metal reusable bottle is outstanding.
Spot on
Does exactly what it claims. Also handy for hand washing my neoprene knee brace. Also used it to gently hand wash my selvedge denim jeans. Great stuff.
Excellent product
I like everything about this product. It is very gentle and cleans all my wet suits really well and the smell is very pleasant. Needless to say I will continue to purchase it. Thank you Coco Loco.
Not used yet but smells good